Vanda Research launches VandaXasset data platform, providing delivery of Vanda's proprietary positioning data.
Vanda Research, the global independent tactical macro specialists, today announces the launch of VandaXasset, a data delivery platform that allows institutional investor to directly access over 1,100 of the proprietary and curated positioning data sets that underpin Vanda's tactical macro research.
Built over the last ten years, these indicators aggregate public and private data allowing clients to quickly see the positioning environment for any global asset and investor type.
"VandaXasset has been developed in direct response to clients wanting the ability to feed these positioning indicators seamlessly into their models, dig deeper into Vanda's tactical research framework and leverage our data into portfolio management tools" said Angus Hume, CEO of Vanda. "We are excited to bring VandaXasset to the market and client feedback confirms there is no other data offering available that provides investors with daily positioning data on the assets that matter to them."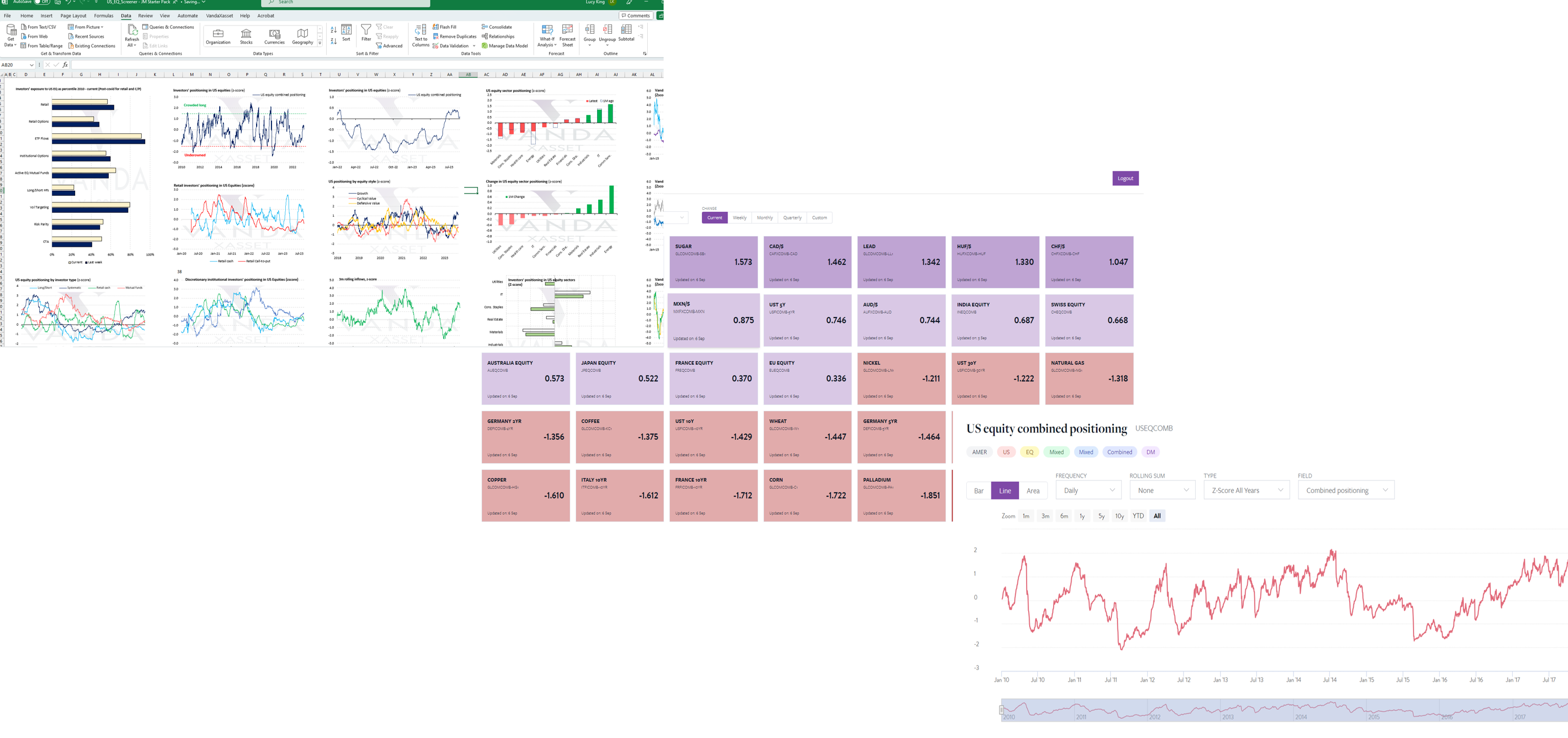 VandaXasset highlights:
Integrated Data Delivery: Excel plug-in, REST API, AWS, or SFTP, will feed our data seamlessly into your models, portfolio management tools and spreadsheets. For those requiring an instant overview, we've also built a host of pre-loaded Excel dashboards to help clients monitor daily changes in positioning.
 
Global Market Coverage: Our indicators include all major asset classes across all geographies.

Proprietary & Predictive: Cross asset data indicators with back tested predictive signal.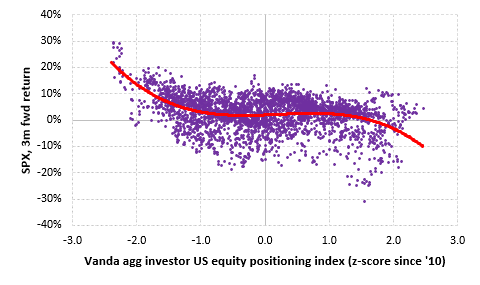 Holistic: Compare positioning scores across and within asset classes via a heat map of z-scores at www.VandaXasset.com or broken down by market participant such as mutual funds, hedge funds, systematic investors and retail flows.
 
Risk Management: Identify crowded sectors/themes in your portfolio to better time entry/exit points
About Vanda Research
Vanda Research is an independent research house that provides concise tactical macroeconomic and investment strategy analysis to institutional investors. Vanda adopts a cross-asset and cross-geography approach combining investor positioning, expectation and mass-market psychology to deliver outstanding macro insight over a 0-3 month time frame. Vanda provides its services to institutional investors across the globe through its regular research, data, and meetings. The firm is headquartered in Singapore with local offices in London, New York, Copenhagen and Sydney.
Contact
Angus Hume, Chief Executive Officer [email protected]
Tel +44 2038 342 651